Thanks to everyone who entered the 2016 Short Story Competition. Last night the Sydney Writers' Room announced the winner and runner up.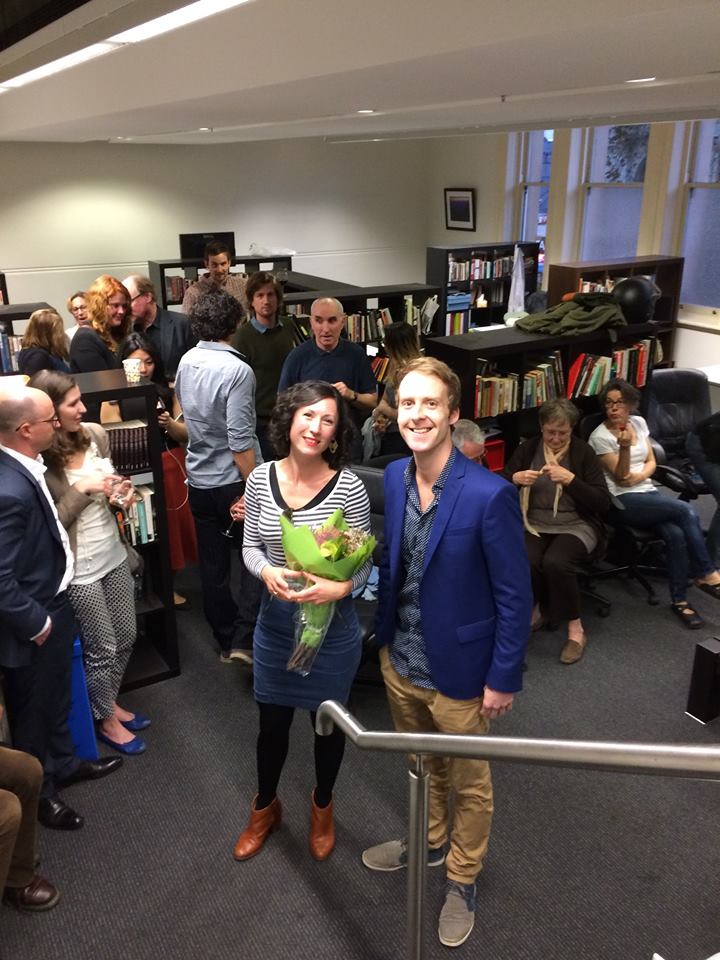 Sydney lawyer and writer Dominic Carew (right), won the competition for his story, Defect. The runner-up was Melbourne-based writer, editor and teacher, Emily Stoikovich, with her story, The Girl With The Iron Fist.

Actor Ben Winspear gave a fantastic reading of the winning story Defect to a crowd of entrants and members of the SWR.
Thank you to all who entered and attended, the judging committee, and organiser and Vice Chair of the SWR, David Curzon (centre).